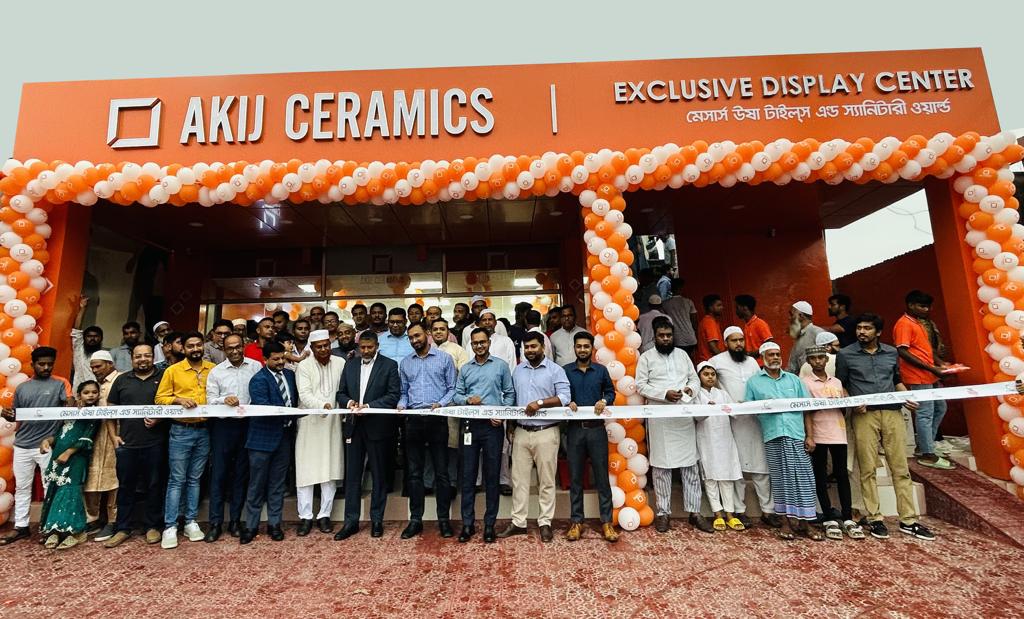 Akij Ceramics Unveils Exclusive Showroom in Hemayetpur, Savar
We are thrilled to share some exciting news from Akij Ceramics that demonstrates our ongoing commitment to providing top-quality products and exceptional service to our valued customers.
In continuation of our journey to bring the finest tile solutions closer to you, Akij Ceramics has proudly opened another exclusive showroom, this time in the vibrant locality of Hemayetpur, Savar. Our mission has always been to redefine excellence in the ceramic tile industry, and this showroom is yet another step in that direction. We have carefully curated a stunning display of our latest tile collections, offering a wide array of designs, sizes, and textures to suit every taste and need.
The showroom is not just a place to buy tiles or sanitaryware or faucet; it's an immersive experience. Select the perfect tiles for your projects, whether they be residential or commercial.
We invite you to visit our new Hemayetpur showroom and explore the world of Akij Ceramics. We are confident that you will find inspiration and solutions that elevate your projects to new heights.
Address:
M/S. Usha Tiles & Sanitary World
Hazi Badsha Khan Tower, Hemayetpur, Savar.
Contact: 01715-786403