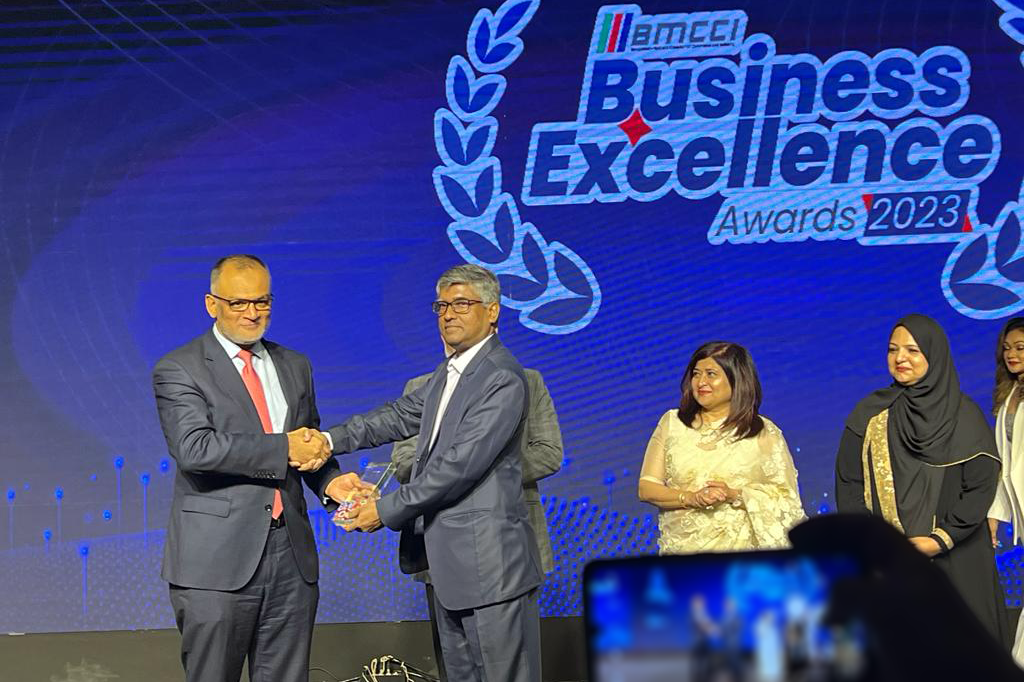 AkijBashir Honored with Prestigious BMCCI Business Excellence Award 2023
In a celebration of outstanding contributions to the promotion of business relationships between Bangladesh and Malaysia, AkijBashir Group was honored with the esteemed BMCCI Business Excellence Award 2023 in the manufacturing industry category. The award was presented during the 6th 'Showcase Malaysia' event, organized by the Bangladesh-Malaysia Chamber of Commerce and Industry (BMCCI) on September 5th and 6th, 2023, at the Sheraton Dhaka.
The group's Managing Director, Sk. Bashir Uddin received this prestigious accolade in recognition of exceptional achievements and dedication to upholding the highest quality and business ethics standards.
In 2018, Akij made history by becoming the first Bangladeshi company to execute a cross-border acquisition, acquiring two Malaysian companies—Robin Resources and its subsidiary, Robina Flooring. These companies manufacture reconstituted wood products and export them to approximately 60 countries.
The BMCCI Business Excellence Awards are renowned for celebrating excellence, innovation, and sustainable business practices across various sectors, further cementing the vital business ties between Bangladesh and Malaysia. AkijBashir Group's recognition in the manufacturing industry category reflects its consistent commitment to excellence.
Accepting the award to thunderous applause, Sheikh Bashir Uddin attributed the group's success to the unwavering dedication of its team members, steadfast support from business partners, and the trust of valued customers. He emphasized that this recognition serves as a testament to their enduring commitment to driving positive change and contributing to the betterment of society.
This prestigious BMCCI Business Excellence Award for 2023 acknowledges AkijBashir Group's past achievements and propels them toward a future of continued innovation and excellence. It underscores the group's unwavering commitment to the principles of quality, innovation, and sustainability, affirming their role as a driving force in an ever-evolving industry landscape.