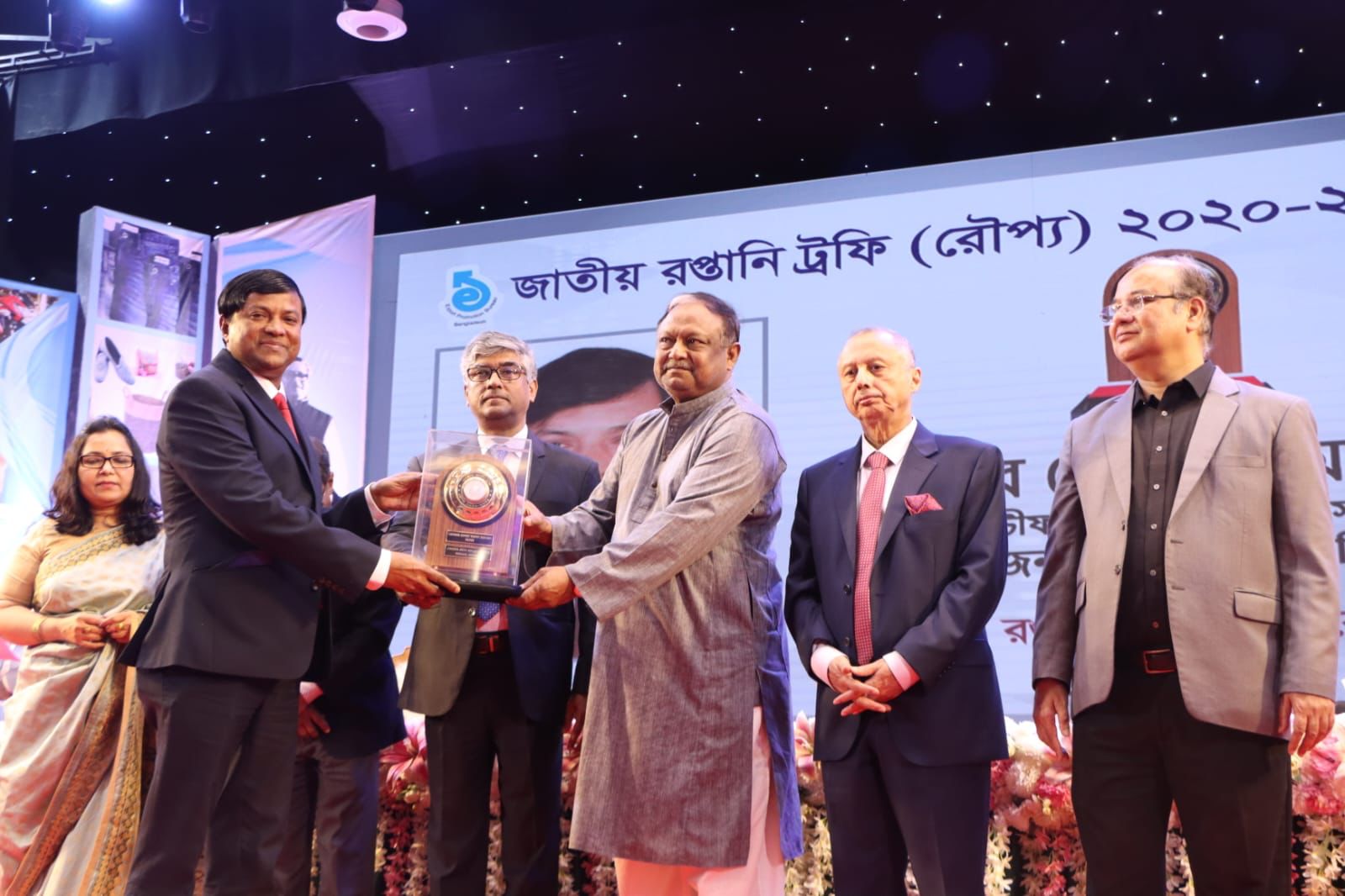 Janata Jute Mills Wins Silver Trophy
Janata Jute Mills Limited was awarded the Silver Trophy in the Jute Products category at the National Export Trophy.
We are thrilled to announce that Janata Jute Mills Limited has been awarded the prestigious Silver Trophy in the category of "Jute Products" in the National Export Trophy organized by the Commerce Ministry and the Export Promotion Bureau (EPB) which took place on 8th November 2023. This remarkable achievement is a testament to our commitment to excellence and dedication to the Jute Industry.
The National Export Trophy is a significant event in our country that recognizes and celebrates the contributions of all industries to the economy and environment. We are truly honored to have our efforts recognized by the Ministry of Commerce and the Export Promotion Bureau (EPB), and the Silver Trophy is a symbol of our hard work and dedication.
This award would not have been possible without the relentless efforts of our talented and dedicated team, who have consistently strived for excellence and innovation in our jute manufacturing processes. It is a reflection of our commitment to sustainability, quality, and the preservation of our rich jute heritage.
We would like to extend our heartfelt gratitude to our valued customers, partners, and all stakeholders who have supported us on this incredible journey. Your trust and collaboration have been instrumental in our success.
As we move forward, Janata Jute Mills Limited remains committed to upholding the highest standards in the jute industry and contributing to the sustainable development of Bangladesh.
We look forward to continuing our journey of excellence and innovation and strengthening our position in the jute industry.
Thank you for being part of our success story.