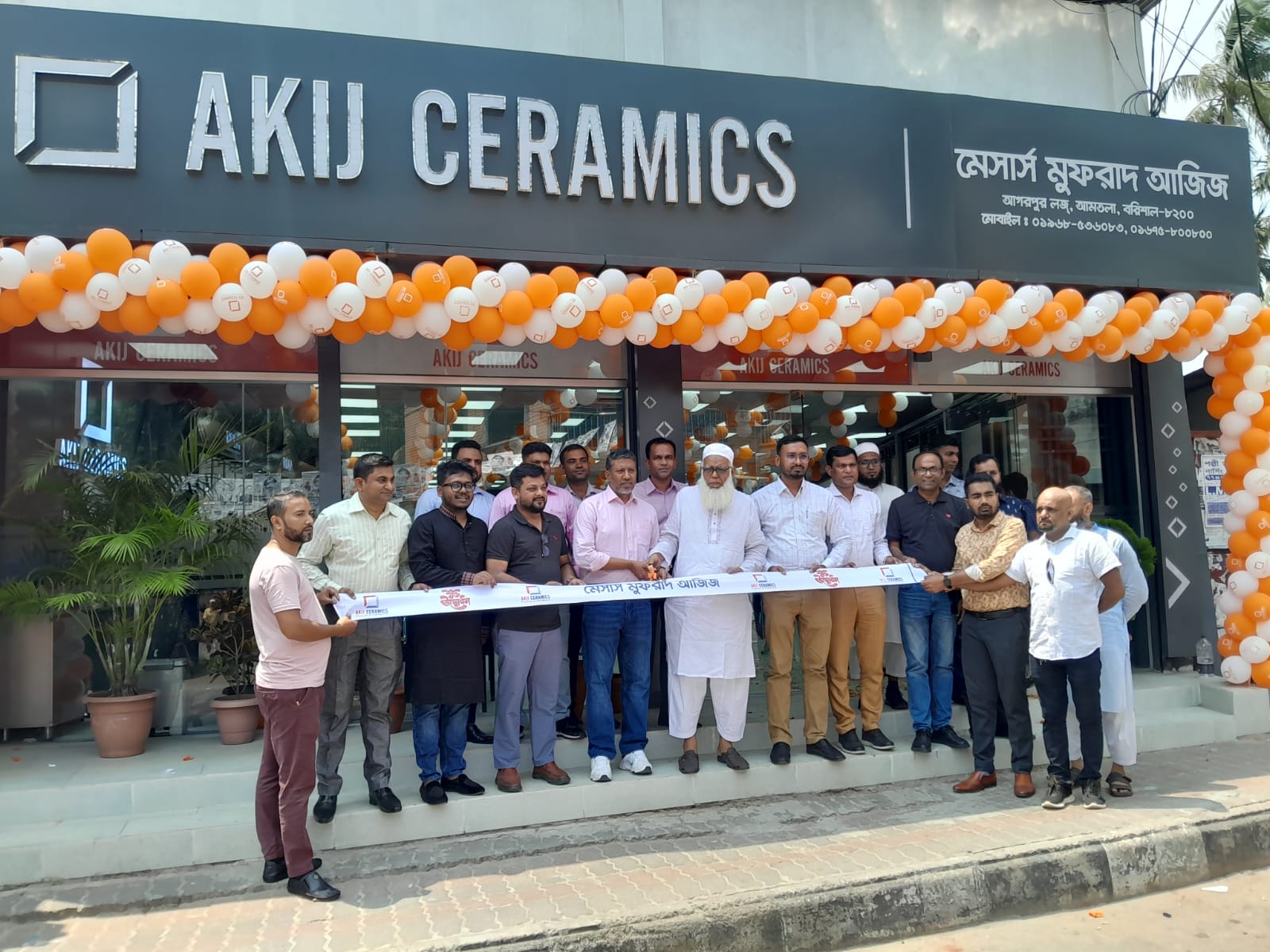 Akij Ceramics Expands with Three Splendid Showrooms: Discover the Epitome of Luxury
The world of ceramics is about to witness a remarkable expansion as Akij Ceramics proudly presents three stunning showrooms in Khulna, Barishal, and Shariatpur. With an unwavering commitment to perfection, Akij Ceramics brings its cutting-edge ceramic creations even closer to you. Prepare to be captivated by the essence of luxury and sophistication as you step into our new showrooms. Join us on this exciting journey as we redefine elegance and elevate your living spaces.
Akij Ceramics is renowned for its unrivaled craftsmanship, setting the industry benchmark for excellence. As the esteemed "number one tile brand" and a highly regarded SuperBrand, we take immense pride in delivering exceptional quality and captivating designs. With our expanded network of over 100 showrooms, we are dedicated to offering you an unrivaled experience, ensuring your vision of a dream space becomes a reality.
The newly introduced showrooms in Khulna, Barishal, and Shariatpur are a testament to our commitment to customer satisfaction. Immerse yourself in a world of exquisite tiles and sanitaryware, meticulously crafted to transform your living spaces into works of art. From modern minimalism to timeless elegance, our extensive collection encompasses a myriad of styles, colors, and textures to suit every taste and preference.
We invite you to embark on an extraordinary journey of design and inspiration. With our newly established showrooms in Khulna, Barishal, and Shariatpur, we bring our cutting-edge ceramic creations closer to you. Explore the world of endless possibilities, indulge in luxury, and let your imagination soar as we redefine elegance in living spaces. Experience the Akij Ceramics difference and discover why we are the preferred choice of discerning individuals seeking perfection.
Visit our showrooms today and immerse yourself in the realm of exquisite tiles and sanitaryware. Let Akij Ceramics be your trusted partner in transforming your vision into reality, one masterpiece at a time.