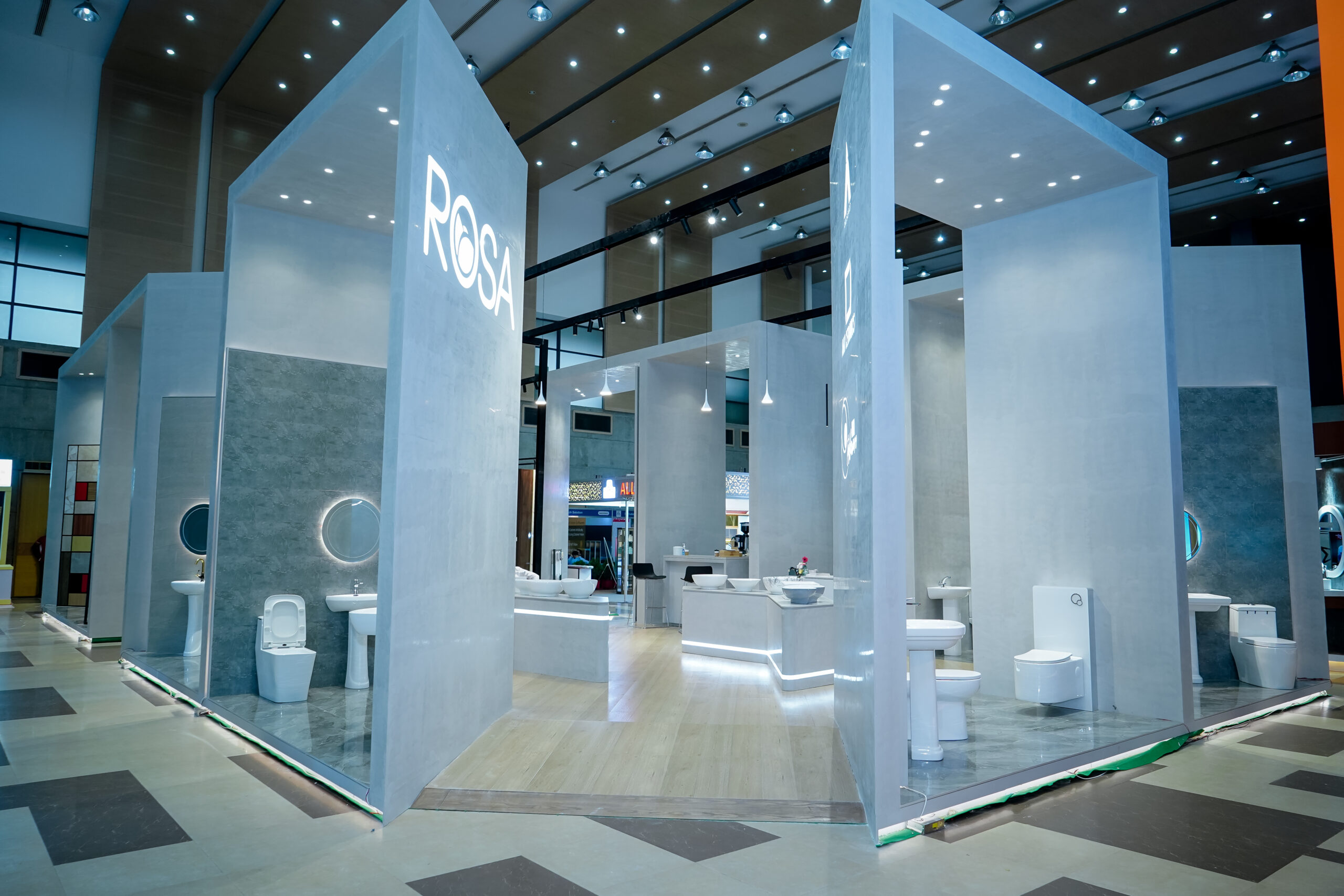 ROSA wins Best Pavilion Award in KBL Expo 2023
ROSA (AkijBashir Group) Premier Pavilion achieved the 'Best Pavilion Award' at ROSA 2nd Kitchen Bath & Living Expo 2023. Honorable juries, Architect Samsul Wares and Architect N R Khan awarded AkijBashir Group Premier Pavilion as the best— judging by its aesthetics, space management, free movement area, product placement etc.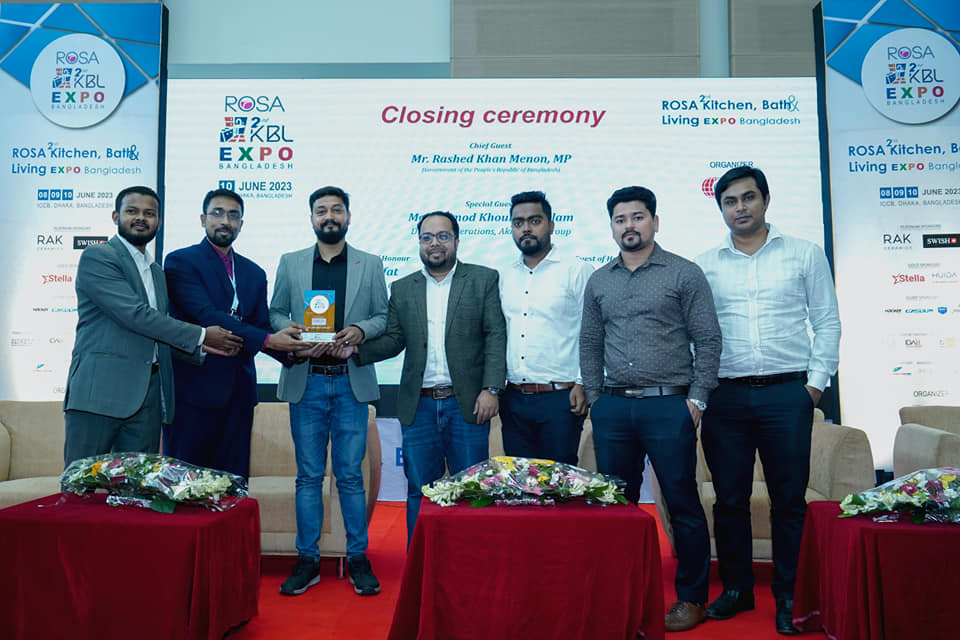 Golam Rabbani, Brand Lead, ROSA stated regarding this achievement: "Our expedition of creating industry cracking expo pavilions will continue in the upcoming days. Our ROI is not only focused on monetary gain rather we love to sell aspiration through our different brand activities."
AkijBashir group always puts their utmost focus and effort to design mesmerizing pavilions and installations in all the expos they participate. Combining products from the most renowned brands of the country like ROSA, Akij Ceramics, Akij Board, Akij Tableware, etc. they prepare their expo pavilions with top-notch architectural ideas and design concepts.
Shahriar Zaman, Head of Marketing, AkijBashir Group stated upon receiving the award: "We are very happy for this achievement as we are trying to go beyond all standards in terms of aesthetic brand representation in any occasion, especially in expos. We want people to feel and believe that they do not need to be dependent on export items to their home a world-class stunning look."