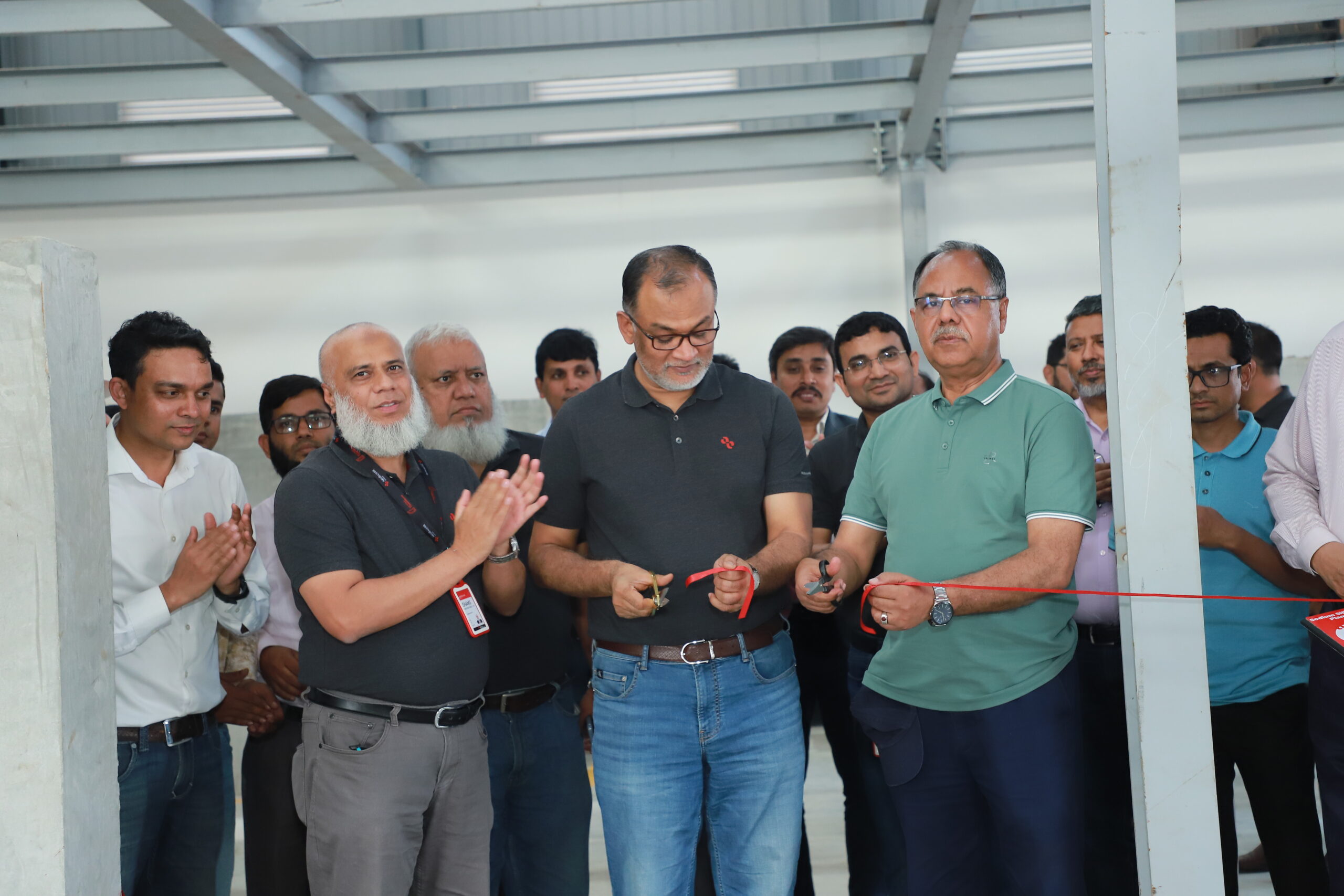 AkijBashir Group has inaugurated its first Sodium Silicate Plant
AkijBashir Group inaugurated its first-ever Sodium Silicate Plant last Thursday (March 09, 2023). During the inauguration ceremony honorable Managing Director of the group Mr. Sk. Bashir Uddin, Deputy Managing Director Mr. Shamsuddin Ahmed, and Executive Director Mr. M. R. Jamil were present among many more high officials and individuals. The plant was inaugurated with a ribbon-cutting session by the honorable Managing Director Mr. Sk. Bashir Uddin. This plant is situated at the economic zone of AkijBashir Group in Raimoni, Trishal of Mymensingh.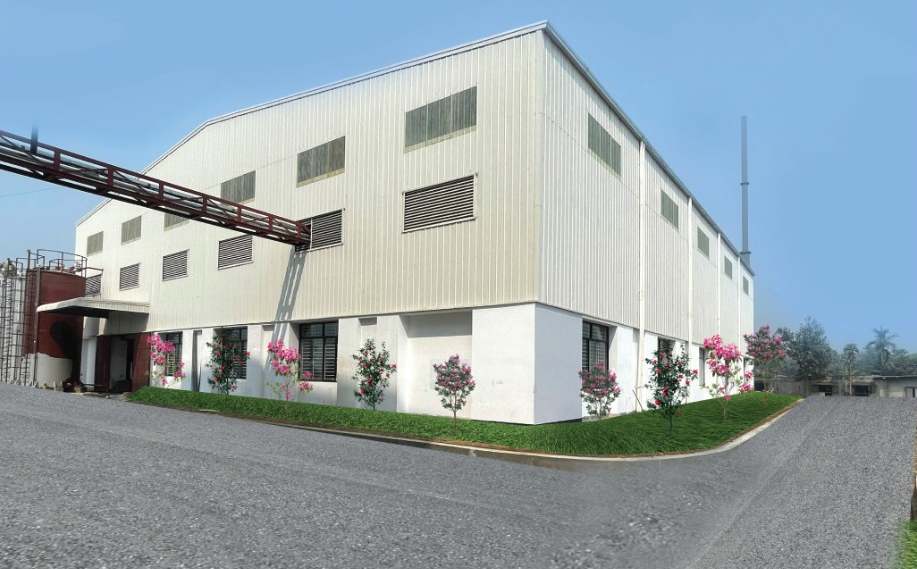 Project Information
Name: Sodium Silicate Plant
Production Capacity: 45 Ton/Day (1st Phase 15 Ton/Day)
Product Mix: Liquid Sodium Silicate (LSS)
Grade: Tiles, Tableware, Carton
Raw Materials: Rice Husk Ash (RHA), Caustic Soda & Water.
Number of Employees: 50 Persons.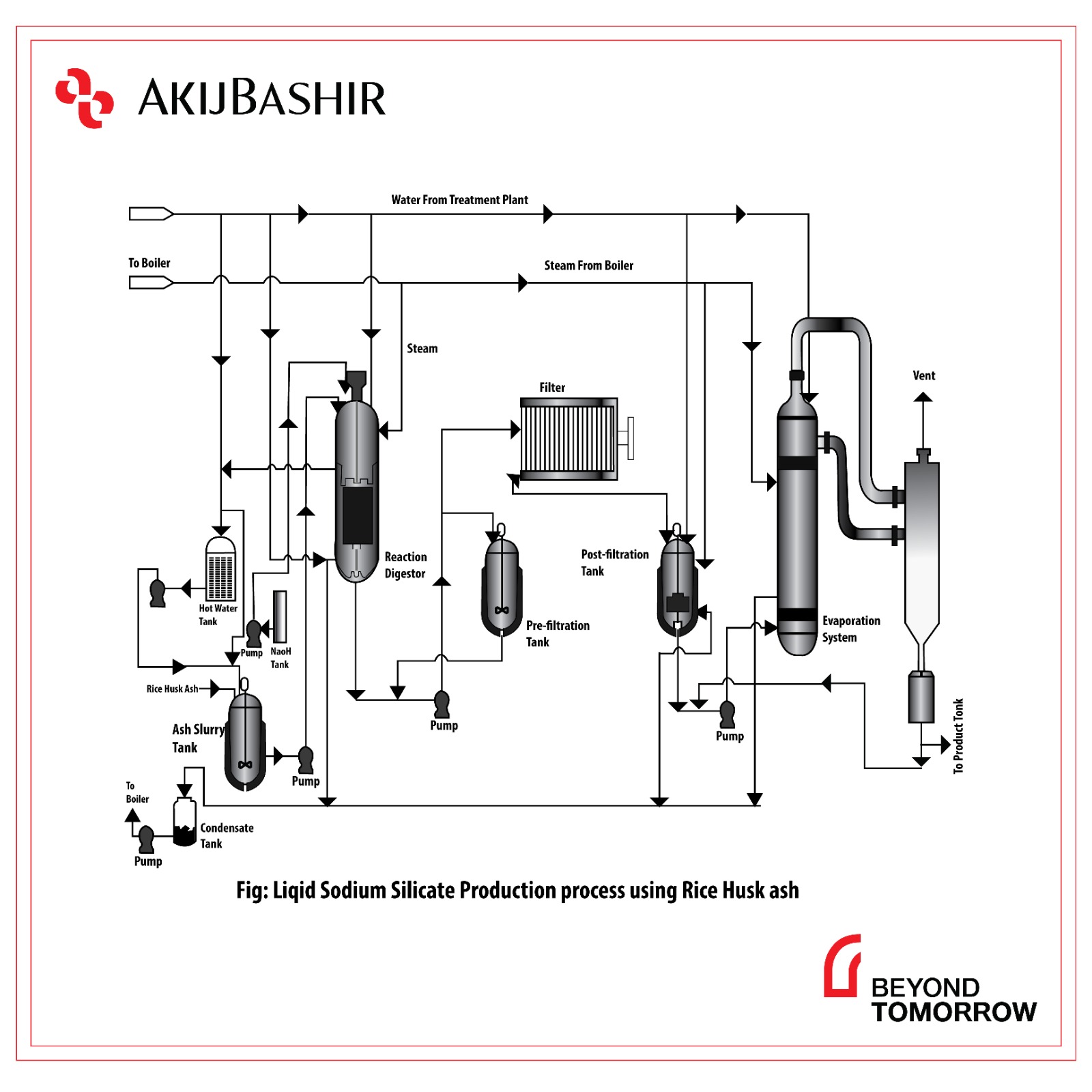 Project Team                          
Project Site                              : Md. Zahangir Hasan, DGM, Production
                                                   : Al Latiful Bari, Senior Manager, Civil
                                                   : Md Asadul Alam, Deputy Manager, Mechanical
                                                   : Md Harun-ur-Rashid, Sr. Engineer, Electrical
                                                   : Sajib Ahmed, Engineer, Civil
                                                   : Md. Sourav Mia, Asst. Engineer, Mechanical
                                                   : Md Riyad, Sub Asst. Engr., Mechanical
                                                   : Md Masum, Sub Asst. Engr., Mechanical
                                                   : Md Al-Amin, Sub Asst. Engr., Electrical
Head Office                             : Hosain Muhammad Alamin, Deputy Manager, P&D
                                                   : Md. Rabiul Hasan, Project Co-ordinator, Civil